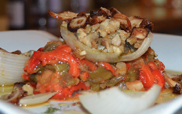 Espencat
Cultural dish and very rooted in Altea. Red pepper, green pepper, onion, dry octopus and capellan. A surprising combination, tasty and exquisite...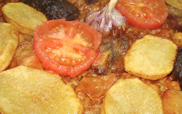 Oven Rice
Traditional dish with intense and powerful flavor. Tasty and wonderful. Ingredients on the perfect flavor point.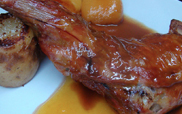 Lamb
A shoulder of lamb with peach. With a lot of flavor. Not to leave anything. Ideal for those dates.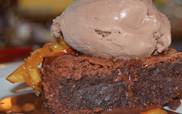 Chocolate Cake
Chocolate brownie with a ball of chocolate ice cream and melted chocolate. 3 ways to enjoy chocolate. Savor each piece.